World Brands Manufactory Company Limited
Company Name

World Brands Manufactory Company Limited

Member Name

Matthew Wong

Country

Hong Kong (China)

Industries

Promotional Items,Fashion Accessories,Garment Accessories,Parts For Other Industries

Product Supplied

Badge & Label , Leather Patch, Badge , Leather Badge, Label , Leather Label, Belt, Belt, Imitation Leather, Belt, Leather , Leather Belt, Brooch, Hang Tag , Hangtag, Key Chain, Parts For Garment Industry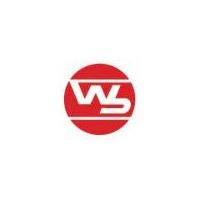 WORLD BRANDS MANUFACTORY COMPANY LIMITED in Hong Kong has long been recognized as a leading manufacturer and exporter in its field since established in 1990. We offer an extensive range of top quality garment accessories. Combining practically and innovative garment accessories ideas: our products from belts, embossed patches, key chains, non woven PVC patches, real leather patches, rubber patches, reflective PVC patches, silicones, zipper pulls.

WORLD BRANDS MANUFACTORY CO., LTD. export over one millions U.S. dollars worth of garments annually worldwide market. Professional techniques and proven track record for reliability have earned us acclamations and trust from our customers.

Due to growing demand, we have expanded our production facilities in China. This includes our own printing, embossing and sewing facilities. With a work force of around 400 square meters in Huidong, we are able to produce over 5 Billion pieces of patch in China per year.

Together with our wealth of experiences and expertise in the garment industry, plus the advance machinery such as High frequency machines and Hot stamp machines, we are confident that we can offer the best products and service a customer would expect.