Daihong Garment Manufactory Co., Ltd.
Company Name

Daihong Garment Manufactory Co., Ltd.

Member Name

HAPPY YANG

Country

China

Industries

Stationeries,Apparel

Product Supplied

Apparel, Mens, Man's Denim Shirt, Man's Jacket, Apparel, Womens, Lady's Denim Jacket, Lady's Jeans, Blouse, Shirt, Garment, Childrens, Kids Wear, Boy, Girl, Garment, Denim, Denim Jacket, Denim Shirt, Garment, Knitted, Pants, Shorts, Short, Protective Coating, Coat, Shorts, Short, Pants, Suit, Womens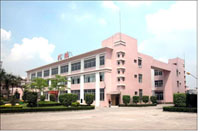 We knew Tradeeasy in 2003. That year we were seeking to transform our business mode from simple CMT processing to face to face contact with overseas buyers. But we needed a effective platform where we can meet such potential buyers. After listening to the briefing of Tradeeasy's Buyer Service Officers on their business approach and services provided, we realized we had found what we had been looking for. Then we went into detailed discussion and we soon became a supplier member of Tradeeasy.

So that's the beginning of our cooperation with Tradeeasy.

In the first year Tradeeasy brought in two valuable overseas clients for us via the web channel and maintained friendly business relationship since then. This contributed a great deal for our strategic expansion into overseas markets.

Encouraged by this success, we joined the Tradeeasy procurement meeting in the ensuing two years and got engaged with more buyers face to face effectively. At the end of each meeting, a good number of enquires were received, factory visits were scheduled and sample order requests were made to validate our product quality.

Requests soon became actual orders. In a prominent case, a client placed an initial order of nearly USD400,000 followed by fixed monthly orders.

We are fully satisfied with Tradeeasy's service and quality of buyers which they recommended. With our future cooperation, we target to broaden our service scope by accessing more purchasers for European and American prestigious brands via Tradeeasy. We believe this will be a trio-win solution.