Texford Int'l Trading Co., Ltd
Company Name

Texford Int'l Trading Co., Ltd

Member Name

Raymond Wan

Country

Hong Kong (China)

Industries

Baby Care Products,Apparel

Product Supplied

Apparel, Mens, Mens Garment, Mens Wear, Mens Fashion, Apparel, Womens, Ladies Wear, Ladies Garmen, Ladies Fashion, Baby Wear, Baby Garment, Blouse & Shirt, Casual Wear, Dress, Skirt, Fleece, Winter, Garment, Childrens, Childrens Wear, Childrens Fashion, Childrens Garment, Garment, Denim, Garment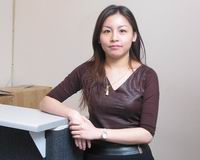 Because of its unique location on the doorstep to China, Hong Kong is a must-go destination for product sourcing. For this reason, many trade shows are held here to attract buyers. For a seller to get the attention they need from the right buyer secure product presentation and business negotiation meetings, only Tradeeasy was able to help!

"We've chosen Tradeeasy because they organize face-to-face meetings between buyers and manufacturers like us. This kind of service is definitely very attractive and we cannot find it anywhere else."

Prior to the buyers' arrival, Tradeeasy had already checked with them on their product requirements, enabling them to locate suitable manufacturers to meet with them. This way, both the customers and us get exactly what we want. It saves time too - if we spent time looking for customers ourselves, we might have wasted time when our products were not what the customers want. But since Tradeeasy screens the buyers and locates suitable ones for us, we end up doing business with the ones we meet despite not having participated in many trade shows. An Australian buyer we met through Tradeeasy recently is a case in point: working together as long-term business partners, we have been producing children's school pouches in several designs for them ever since."