Nan Hai Towel Co., Ltd.
Company Name

Nan Hai Towel Co., Ltd.

Member Name

Jinghui Chen

Country

China

Industries

Home Textile,Bags,Sports & Hobbies Goods,Apparel

Product Supplied

Bag, Bath Towel, Bathwear, Bathrobe, Face Towel, Sport Towel, Towel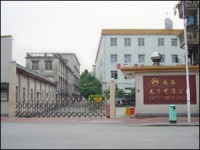 NANHAI TOWEL CO., LTD. is an experienced towel manufacturer in China. Their plant in Guangzhou is equipped with full set of machinery capable of performing full span production from weaving to bleaching, and to dyeing. They have an impressive business portfolio in which 70% of their products are exported to customers across the world. Disney, Walmart and Nike are a few examples of Nanhai's quality customers. In recent years, the manufacturer has embarked itself on the course of operational enhancement in which new rapier looms, jacquard looms and other state-of-the-art machineries were brought in.

The business development plan was obvious for Nanhai - with new machines that serve to diversify lines of product, the manufacturer was expecting more orders from existing as well as new customers. In order to fulfill their plan, Nanhai commissioned Tradeeasy 3 years ago. Tradeeasy helped bring the name of the manufacturer to a host of potential buyers through feature articles in our trade magazine, E-marketing system and sourcing/pairing activities. The successful networking through Tradeeasy has resulted in a huge jet up of incoming orders. More buyers came in for samples and quotations.

Nanhai is extremely satisfied with the comprehensive marketing services Tradeeasy provides. They are more than willing to extend their partnership with Tradeeasy in the years to come.