Hang Sang Trading Company Limited, established in 1963, started with the trade business of textile and garment raw materials. Until today HST still considers one of the largest natural latex thread trading companies in China.
Hang Sang is specialized in produce all kinds of elastic bands - Jacquard Woven Elastic / non-elastic tape / Cord string / Stretching band, and others. Our products are widely used in garments, underwear, lingerie, sport wears, hats, bags, shoes, and many other daily accessories.
Currently, we have two factories, both located in Guangdong province.
In 2019, Hang Sang decided to expand its supply chain in Bangladesh, Dhaka, mainly to widen its global network, facilitate existing customers' lead time and freight cost.
- Our Products
Specialized in the design and product of elastic trim for over 20 years, we mastered knit and woven techniques through years of experience to present the best style and texture to suit our customers' brand image.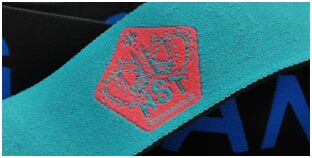 - Our services
We value our customers and aim to provide quality services up to expectations. We offer tailor-made services and elastic to elastic service for our customers with a wide range of elastic with their own logo, design, width, thickness, stretch and colours.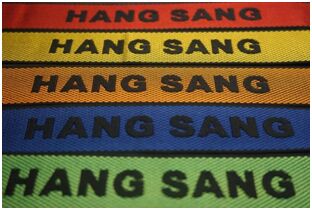 - Certifications
- Standard 100 by OEKO TEX
STANDARD 100 by OEKO-TEX® is one of the world's best-known labels for textiles tested for harmful substances. It stands for customer confidence and high product safety. Find out here what STANDARD 100 means and why it is worth checking for this label when buying textiles.