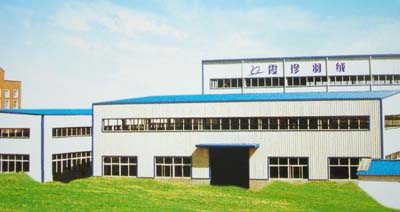 King Long Textile Ltd is a Hong Kong base company, established since 1992 and production located at Anhui. We have over 620 workers & 16000 sq. meter production. Our factory is mainly manufacturing (a) for hotels market, such as down duvet or blanket, pillow, comforter, mattress topper, duvet cover, bed sheet, pillow case, logo woven terry towel, bath robe, damask woven or satin band woven table cloth & napkin etc... (b) for domestic market from down material to down products & luxury bedding items such as down duvet, down pillow, feather mattress, foot duvet, luxury duvet cover set, polyester blanket, polyester quilt, cotton quilt, silk & woolen quilt etc... We treated our down material by using imported detergent from Germany & Canada (Ultra-Fresh ®) to assured "Anti-Bacterial, Anti-Fungal & against Dust Mite".
CORPORATE MISSION:

TO ESTABLISH LEADERSHIP IN HOTEL INDUSTRY BED & BATH LINENS SUPPLY.
We promise,
To provide the highest possible quality products at competitive prices.
To provide exceptional service to ensure ongoing customer satisfaction.
To build customer loyalty in providing full merchandizing and point of sale support.
We further promise to,
Develop a team relationship between employees, associates, valued customers and suppliers.
Most of all we strive to be,

THE VERY BEST AT WHAT WE DO

Ringo So,

Managing Director


DUVETS: Available in qualities from Standard Duck Down to the very finest White Goose Downs.

COMFORTERS: Thick Fluffy Down filled Comforters in generous sizes and up to date fashion colours. Also can provide our down like cluster fiber polyester.

MATTRESS TOPPER: Ranging from long last for washing mattress protector, water proof mattress protector & natural down & feather filled most luxurious mattress toppers.

PILLOWS: Various qualities of pillows in 100% cotton covers. Filled with Down, Down and Feather blends, cluster fiber polyester & also our "self adjustable thickness" LATEX pillow.

TOWELS: Various qualities of yarns from 16s to 32s/2, plain woven, jacquard woven & printing for different market need.

BED LINENS: From basic T/C 180T fabric to luxurious 600T jacquard fabric.

TABLE LINENS: We provide different quality of table linens, such as plain woven, jacquard woven, yarn dyed woven etc... .

FUNCTIONAL TREATMENT: Also we can provide functional treatment with "Ultra Fresh ®" to provide anti-bacterial, anti-fungal, against dust mite, "Teflon ®" to provide stain & water repellency also fire retardant & water proof function available.
Quality Guarantee with Certificate
We got most of the certificates to guarantee our quality up to international standard such as:
ISO 9001
ISO14000
Oekotex
Teflon Lab Test Report
Ultra Fresh Lab Test Report