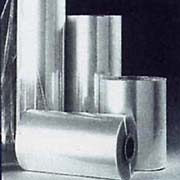 Winkong Industries Ltd. was established in 1991 to manufacture and market broad range of heat able shrink film in order to a diverse set of markets.

Our philosophy is to provide products conforming to the highest quality standards set and without compromise. We have remained committed to providing superior service as well as packaging products and solutions that deliver measurable customer benefits. Well trained personnel, advanced machinery, quality materials and process methods confirming only to recognize international standards are being prioritized as a major management commitment.

Besides, our factory SHENZHEN XIANGHONGYAOGANG PACKING MATERIAL CO.,LTD. has been the Sole Agent in South China of Sealed Air Corporation. Sealed Air Corporation has for almost half a century history and she is a global leader in delivering solutions for food, protective and specialty packaging that perform each and every day for customers around the world.

XIANGHONGYAOGANG & Sealed Air Corporation are well positioned to deliver new products and services that will delight customers into the new millennium.

Our company has the honor to get international famous-brand Chuen An Machinery Industrial Co.,Ltd. now, act for the series of having something to do with the sealing machine , shrinking the packer to form a complete set etc. specially, in order to reach and offer one station type service for customer.

Choose the space packaging of Hong Kong

1. Quality , service customer only need to offer the size of the products, the professional and technical personnel of our company will look for a suitable package design for every, must offer a low cost , give the packaging result of the high benefit to the customer.

2. The professional staff's hot shrink membrane is various in style, such as having PVC , D-955, IMPACT, PP, PE, POF, LEGEND, OPP, BOPP etc., numerous. The professional and technical personnel of our company will choose a most suitable quality the material will be selected for use for the customer, because different the hot shrink membrane of the quality material there are its different speciality and performance .

3. The freight transportation network is more and more flourishing with the development of China, no matter the foreign capitals or local enterprises are also getting more and more, customers spread all over the whole of China, it is also the most important ring to deliver goods on time. It offer most Hong Kong the space the flexible and give customer of high-efficiency one freight transportation network, whether customer at less than Guangdong Province been or beyond, this department will also make the most appropriate delivery and arrange, in order to cooperate with producing the need of the goods of the customer.

4. The after-sale service customer meets any difficulty in the course of using the hot shrink membrane, only need to telegraph our company, our company will be willing to help to solve the problem, if need, our company will also send the professional and technical personnel to help and solve to the doorstep.