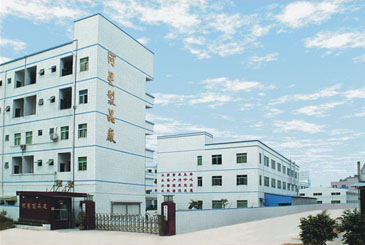 Riverstar Enterprises Limited was established in 1984. Our company has been devoting ourselves in manufacture and investigation of polyurethane foam Products and clothing accessories for 20 years. The production of PU Foam Products includes Foam Toys and Sponge/PU/EVA/EPE Foam Products. Clothing Accessories includes Shoulder Pad, Bra Cup, Bra Extender, Bra Strap, Bra Strap Pad, Sock Suspender, Dress Shield, Hip Pad, Clothing Patches, Hanger Foam, Non-woven Environment Bag, etc.
Upon years of years in research and development, our company had acquainted different production technical know-how while equipped with a series of most advanced production facilities and many professional staff who are strong in technical skills and management. Our company also has a large scale production capability as well as obtained ISO9001 recognition from international organizations of standardization. Our main factory plant with 20,000 sq.m is located in Shenzhen of mainland China. Zhejiang and Wuhan of China also set up our branch factory where products could be delivered directly to our customers. Our products are very popular in distribution to USA, Germany, Australia, Japan, Hong Kong and Chinese mainland, etc.
Our company is pleased to provide different types of samples to our customers as per samples given by our customers. We are absolutely confident to provide high quality, low price products with prompt delivery as our aim to all of our customers.
Company mission:
For survival with excellent quality;
For center of influence with our customers;
For effectiveness with management;
For business development with enhancement.