AccessPack Manufacture Group is a reputable Hong Kong based company, which was established in date 2000. We manufacture various kinds of printing matters on most substrates such as booklet, brochure, leaflet, paper bag, non woven paper bag, label, adhesive label, jewelry box, gift box, watch box, garment accessories etc. We also provide printing related service such as artwork design etc. For further information, please visit our website (which is in construction).

Our factory is located at Dongguan and where there are the most important manufacturing bases in China. The factory occupying a total area of 26,000 sq. employing 1,500 workers and staffs, facilitated with most advance production equipment.

We committed to provide high quality products and services to our customers. Our management and production teams have long experience and expertise in servicing the printing industry.

Apart from our services on Printing and Packaging, we also diversified our services into Telecom industry which is VoIP phone service. We are proud to introduce our latest generation unique IP Phone service to worldwide users. It uses global Internet VoIP technology either DSL or cable Broadband to communicate with good voice quality. Our VoIP phone service could provide users with great advantages, such as global roaming, no boundary on-line secretary services and more importantly on international calls extreme saving! We also developed a fully automated on-lined operating system, which allows users and distributors to use and operate our service on-line with easy.

We took part of Australia IP Telecom Pty Ltd (it was established in 2004) partnership in Australia in 2005. Later on 2005, we expended our services to Hong Kong and surrounding countries. For further information about our services, please visit our websites: www.australiaip.com, www.aiptelecom.com, www.aipagent.com.
Products
AIP Phone Set
Ribbon Accessories
Packaging Materials
Woven Label
Washing Care Label
Fabric Label
Size Label
Garment Hang Tag
Shopping Bag
Barcode Sticker
PVC / PET / PP Products
Business Cards
Letterhead
Story Books
Wall and Desk Calendar
Leaflet, Poster, Catalog, Pamphlet
PVC and Leather Patch
Badge
Facilities and Services
Registered Company in Australia and Hong Kong with our launched platform to perform a high quality and standard of telecommunication services in the lowest cost whenever in use at Peak or Non-Peak hour
Licensed as a sole agent in providing good quality of ribbon accessories for the user
Printing services including Offset printing, pad printing, color laser printing, screen printing, letterpress printing and thermal transfer barcode printing etc
Quality Control and Production System
Factory located at Guangzhou and Dongguan
Office located in Australia, Guangzhou and Hong Kong for providing enquire and customer service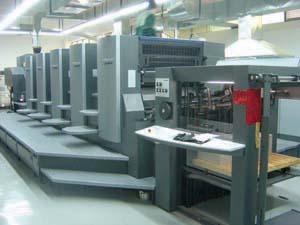 German Hedelberg CP2000 5 Colors Printing machine
| | |
| --- | --- |
| Sweden Muller Slitted Label Loom Machine | UK Focus 6 + 2 Colors Label Machine |
| | |
| --- | --- |
| Fully Automatic Die Cutting Machine | Semi-Auto Hot Stamping Machine |