Lian Xing Manufacturing Factory was established in China since Year 1987, is a 300 workers factory and has produced over 2000 various types of alloy watches and leather watches for world-wide customers. In recent five years, it also developed the technique for producing MP3 players and portable media players, and has gained recognition in numerous regions of the world.

Vantage Dragon Enterprises Limited (VDE, formerly sales and marketing department of Lian Xing) was established in the year 2003. In the same year, VDE launched EXE, its brand for computer products; and Oceanid which represents watches. VDE supports

both OEM and ODM projects.
Product design and selection
Product sourcing
Quality assurance
Marketing materials

VDE has the aim of "best quality, reputation focus", which means continuously improving efficiency, effectiveness, and overall products quality, while satisfying time and quality requirements of customers, and striving to be one of the best-known supplier for goods to world wide.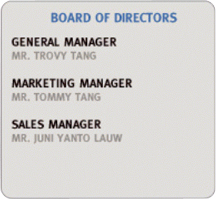 Company Profile
Existing Markets: South Asia, South America, Africa
Total Annual Sales: US$50M - US$100M
Own Brand Name: EXE
OEM Service: Yes
ODM Service: Yes
Factory Location: SHENZHEN Factory
No. of Workers: 300
Type of Machinery: SOLDERING MACHINES, TESTING APPARATUS, COMPUTERS ETC.
Production Lead Time: around 20 WORKING DAYS
Monthly Production Capacity: 200K
OPA: No
Offshore C/O: China
CMT: No
VAT: No
Strengths: Alloy watches, MP3 players and PMP