Our company is principally engaged in the design, manufacture and sale of toys for children, comprising mainly in pre-school, infants' toys, musical toys and juvenile products.

We have a long term business partnership with "Chicco", one of the top-leading toy brands in the world, in which our company designs, develops and produces over 70% of Chicco's toy products for over 15 years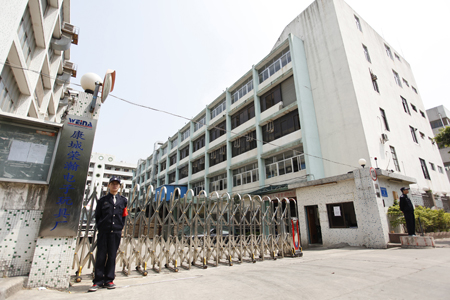 The office and design house are based in Hong Kong while the factory is located at Bao-On Industrial Estate in Shenzhen of Mainland China. Our factory is certified with ISO9001 standard. It covers 600,000 sq. feet of space area and employs over 2,000 workers. The factory operates over 250 injection and blow moulding machines with substantial monthly production capacity. Our mould workshop employs over 120 engineers and workers. There are six state-of-the-art Computer Machine Centers, forty milling machines as well as fourteen electronic drilling machines for making the best moulds with superior performance. Our PCB Department is equipped for PCB printing, wave soldering, and IC chip bonding. Other manufacturing facilities include equipment for vacuum-electroplating, silk screening and tempo printing. Raw materials are directly imported for manufacturing every part of our products. To better control the colour quality we produce colour-master-batch for our own uses. Our skilful engineers and quality assurance staff will assure our products are compiled with safety requirements of most major countries, such as testing standard in EN71, EN 62115 and EMC. This integrated manufacturing system provides us with the efficiency and flexibility in meeting varieties of customer needs at manageable cost.
| | |
| --- | --- |
| | |