Lamtex Apparel Ltd.
Company Name

Lamtex Apparel Ltd.

Member Name

Rick Fung

Country

Hong Kong (China)

Industries

Apparel

Product Supplied

Ladies, Men, Children's Woven Wear & Knitwear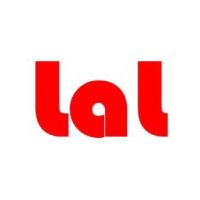 Lamtex Apparel Limited - a Hong Kong based company which performs sales & merchandising functions.

Lamtex Apparel (Shenzhen) Limited - own China factory produces woven items from jackets, shirts/blouses to bottoms, men's/women's/children's wear. It serves the production of customers' orders of quantity from 500pc to 3000pc. We have a joint-venture factory at Zhongshan which produces all fashion jersey knit items.

Lamtex Apparel (Bangladesh) Limited - this offshore office manages local production of any Hong Kong orders with a quantity of 3000pc or up.

Our main markets comprise Europe, UK & Australia, but our products are also shipped to other markets (e.g. S. Amercia, S. Africa, Canada, Mexico, Russia & SE Asia).

You are also welcomed to our website (http://www.lamtex.hk) to know more about our product ranges.