Vanderbolt Button Limited
Company Name

Vanderbolt Button Limited

Member Name

Jacky & Mr. Ivan

Country

Hong Kong (China)

Industries

Garment Accessories,Parts For Other Industries

Product Supplied

Button,Garment Accessories,Parts For Garment Industry,Buttons & Buckles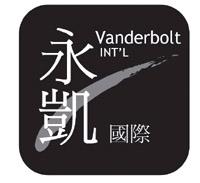 Our factory located in China with many years of experience in manufacturing garment accessories, employed hundreds workers and equipped with advanced machines. We have also developed more advanced technique of laser printing on shell buttons and products together with dyed products.

Referring to our production, we could always provide efficient production line and the effective with service to our clients. We have optimum capacity to complete the large orders and your small orders are also welcomed. Our QC team inspects and conducts on line checking during production. In this connection, they strictly follow the international quality standards, such as AZO free, Nickel free & Lead content.

We specialize in making buttons of precious shells, such as Mother of Pearl,Trocas, Abalone and etc. Other shells and natural materials like Agoya, River shells, Coconut, Corozo, Cattle Bone & Horn are also on our supply list. We also expertise in special products, such as tablespoon / knife / fork from MOP and variable shell products. On the other hand, we could also supply other accessories such as Polyester, Metal & Imitation Leather material product.