Beauty Kind Ind'l Ltd.
Company Name

Beauty Kind Ind'l Ltd.

Member Name

Camelia Wong / Ms Ron

Country

Hong Kong (China)

Industries

Bags,Fashion Accessories,Garment Accessories

Product Supplied

Bag, Bags, Beaded Bag, Bag, Casual, Casual Bag, , Bag, Evening, Evening Bag, Bag, Imitation Leather, Bag, Leather, Leather Bag, Bag, PVC, Fashion Bag, Fashion Bag, Handbag, Fashion Bag,PVC Bag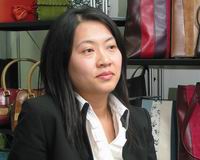 "I am most appreciative of my Tradeeasy Consultant. Not only does she gives me a lot of information about the market and trends, she also plans promotions that are tailor-made for my business". Every company has its requirements, and based on a good understanding of the customer's needs, Tradeeasy strives to provide all-round quality trade information and the most appropriate buyer matches

"From the e-mail replies we realize straightaway that these buyers are genuine and professional. As Tradeeasy keeps promoting our products to these groups of buyers, we become their new manufacturing partners."

Apart from online promotions, Beauty Kind has also enjoyed Tradeeasy's services provided at exhibitions. "To the manufacturers, the business cards and details they collect from buyers at trade shows are very useful, because this proves that they are reliable quality buyers. I think Tradeeasy should provide such information to the Seller Members regularly."

Beauty Kind is giving serious consideration to teaming up with Tradeeasy's Buyer Service staff for the trade show to be held in Las Vegas in 2004.


Ms. Camelia Wong, Sales Manager
Beauty Kind Industrial Ltd.