Golden Year Clothing Co., Ltd.
Company Name

Golden Year Clothing Co., Ltd.

Member Name

Michael Huang

Country

China

Industries

Apparel

Product Supplied

Dress / Skirt, Garment, Childrens, Jeans, Pants & Trousers, Shorts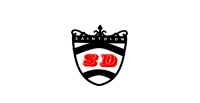 GOLDEN YEAR CLOTHING CO., LTD. is a garment manufacturer specializing in denim clothing. It is among many sizable denim factories in Guangzhou Xintang, China's home to denim manufacturing industry. Golden Year owns a full sale plant of 3,000m2 in which a staff of 200 works along a production line of 150 sets of equipment. The company has a strong presence in international markets with a customer base spanning across continents. Among their quality customers are well-established trading companies and import-export experts. Gold Year is particularly proud of their ability to provide one-stop tailor-made services to their customers from sampling to manufacturing, and to freighting. Their team of professionals can provide consultation services as well.

As a strategic step of their aggressive business development, Golden Year started using services provided by Tradeeasy in the beginning of 2007. By fully leveraging our E-marketing system, a gigantic amount of queries were yielded, followed by new business threads. Off the cyber-world, Golden Year joined a few sessions of our dedicated sourcing conferences. The face-to-face contacts participants enjoyed have successfully hammered the company's name in the brains of many potential buyers. In fact, the company received soaring amount of orders after the conferences.

Golden Year is happy with Tradeeasy's performance and has recognized us as their long-term partner. Buyers are certain to meet Golden Year in our future marketing activities.