LiJi Leather Factory
Company Name

LiJi Leather Factory

Member Name

Xue Ling Yue

Country

China

Industries

Bags

Product Supplied

Back Pack, Travel Bag; Bag, Casual, Nylon Bag; Bag, PVC, Hand Bag, ; Bag, Travelling; Bag, Hand Bag, Nylon Bag, Travel Bag, Wallets, ; Coin Purse, Wallets; Handbag; Wallet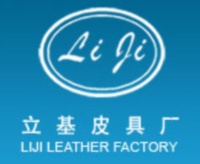 Liji Leather Factory is instituted in the famous woolen town in Dalang Town, Dongguan, China. As an enterprise specialized in hand bags production, the company owns a private factory established in 1985, with an employment of over 500 employees and occupies about 8000 square meters The company mainly produces a diversified range of nylon bag, toilette bag, travel bag, briefcase, packing bag ,wallet ,computer bag ,CD bag and fashion bag with major export destinations to Europe and Southeast Asia.

The company has become a buyer member of Tradeeasy in 2005. Its relationship with us started in a trial bases and they certainly have doubts in the cost effective services they we are able to provide. Within merely half a year, the high quality services of Tradeeasy have dispelled the last doubt, the company is now totally confident that they have made the right choice.

Not only did the company commenced a business mail marketing program through the online smart operating system to solicit overseas buyers, they have also exposed themselves to foreign buyers on the internet with a convenient and quick method, and finally get to know and establish a good relation with Tradeeasy.

Furthermore, through our comprehensive arrangement of the face-to-face meetings with buyers, the company is able to acquire detail knowledge and direct understanding of the potential buyers, thus, enhancing business opportunities. Thanks to the delicate platform provided by Tradeeasy, the company has enjoyed outstanding services and enormous help to aid them in surviving in this intensely competitive market.