HCT Electric Co Ltd
Company Name

HCT Electric Co Ltd

Member Name

Edward Chen

Country

China

Industries

Consumer Electronics,Personal Use Daily items,Household Appliances,Telecommunication Products,Photographic Products,Electronic Parts,Parts For Other Industries

Product Supplied

Battery, Battery Charger, Mobile Phone Charger, Battery For Mobile Phone, Mobile Phone Cell, Battery, Rechargeable, Rechargeable Battery, Cellular Phone Battery, Charger, Mobile Phone, Mobile Phone Charger, Consumer Type Battery, Digital Camera Battery, Ericsson Battery, Headsets, Handfrees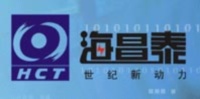 Founded in the 1999, HCT Electric Co., Ltd is a Sino-American joint venture and an independent economic entity combining R&D, manufacturing and marketing of electronic products. Since the establishment, the company has been devoting themselves to the R&D and manufacture of wide range of telecom and consumer, electronics accessories. HCT is completed with eight advanced product lines and more than 500 skillful workers, coupled with experienced technical talents to ensure high quality standard and product competitiveness. Its monthly maximum production capacity of battery packs and charges can reach 2,000,000 pieces.

The company has become a Tradeeasy member since 2000, through the years working, the company has recognized the rapid growth of Tradeeasy and the continuous improvement on our almost-perfect services.

The company receives product information enquiries from all over the world each month, and invitations to world-renowned overseas exhibitions each year. Through the active system provided by Tradeeasy, the company is able to contact with a large amount of buyers, providing them the opportunity to select the most important and the right clients from the lot. Therefore, significantly enhanced the company's operating efficiency.

Each year, Tradeeasy will arrange several matching conferences, allowing the company to enjoy a greater chance in securing face-to-face meetings with buyers. On the other hand, meetings conducted in a smaller scale are being organized in a regular basis. Today, the company has already built up a large client base through these effective channels.

Tradeeasy has assisted the company in the development of their future market and we look forward to uphold a good relationship with them in the future.