Lian Industrial Co., Ltd.
Company Name

Lian Industrial Co., Ltd.

Member Name

Rex Ng

Country

Hong Kong (China)

Industries

Jewellery,Parts For Other Industries

Product Supplied

Jewellery, Semi-Stone; Metal Cup Base; Parts For Garment Industry; Parts For Jewellery; Rhinestone; Rhinestone Meshes; Rhinestone Trimmings; Semi-Precious Stone,Parts For Other Industries,Semi-Stone Jewellery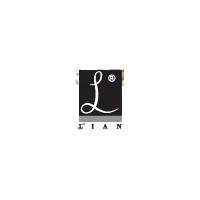 Lian was founded in the late 1980s as a specialist manufacturer of crystal rhinestones. Our business philosophy is the use if trust and commitment to achieve superior customer satisfaction. This has made Lian a renowned supplier in China and abroad.

Our range of products include chaton, chatonrose, fashion jewellery and garment accessories. These products are available in the lastest design, colours and finish.

Lian continues to grow and has become a reputable supplier to customers in Asia, Europe, Middle East and America. We continue to exceed customer expectations in quality and delivery performance made possible by our modern production, scheduling and logistic processes.