FASHION SVP 2019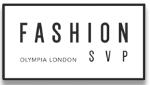 Country

United Kingdom

Venue

Hammersmith Road,Kensington, London W14 8UX,UK - United Kingdom

Date

25-26 June, 2019

Business Hours

25th June,9:30am-6pm,26th June,9:30am-5pm

Industries

Apparel, Bags, Fashion Accessories

Organizer

IDEX Exhibitions Ltd

Website

Exhibitors

150

Nature

Ladies garment,Mens garment,fashion accessories,etc.

Scope

Now in its 9th successful year, Fashion SVP is the fastest growing fashion trade show in the UK. The show attracts director level souring buyers from leading brands, and from the UK, and all over Europe. They attend the show to meet and evaluate new suppliers and obtain the latest sourcing know-how, expertise and technological developments, via the show floor and our highly popular Sourcing Briefing seminars. Fashion SVP benefits your company by offering you valuable face to face contact with these buyers, from the largest European retailers and brands to wholesalers and importers, to smaller brands and boutique labels. Fashion SVP has its own Advisory Board, a panel of leading brands which advises the organisers on the latest demands of the industry. Meetings are held on a regular basis to ensure the show is matching buyers' needs, and this co-operative relationship keeps the organisers in constant touch with the industry. This in turn benefits exhibitors as that they get regular feedback which prepares them with vital market information in advance of the show.
Trade Show Calendar
Trade Shows by Industry