INTERNATIONAL APPAREL & TEXTILE FAIR DUBAI 2020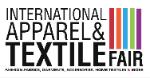 Country

United Arab Emirates

Venue

Dubai World Trade Centre (Dubai Exhibition Centre), Convention Gate, Sheik Zayed Road, Convention Gate, Dubai

Date

16-18 November, 2020

Industries

Home Textile, Apparel, Yarn, Fabric & Leather, Bags, Footwear

Organizer

Nihalani Events

Website

Nature

Apparel,Home textiles,Fabric,Handbag,Footwear,etc.

Scope

With 10 successful editions, the International Apparel & Textile Fair has evolved as a leading brand in the MENA region to source and showcase the best in textiles, fabric, footwear accessories and print from renowned mills across the globe Join us for three days of interactive speakers forum, unparalleled exhibits and collections, and networking opportunities that bring you the best from the global textile industry. Exhibitors are mainly from Europe, India, China, Indonesia, Japan, Turkey, and various highly renowned manufacturing countries across the globe. IATF will provide manufacturers and their respective agents with an unparalleled opportunity to showcase their products to the most influential buyers and designers on the UAE scene. Principally a "Trade-Only" event, IATF provides a professional and conductive atmosphere for business networking.
Trade Show Calendar
Trade Shows by Industry